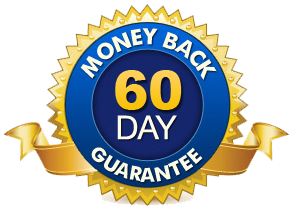 Our 60-Day Money Back Guarantee
We're so sure that you'll love our Ab Strength Guide, we protect you with our Unconditional 60-day "You Must Be Thrilled!" Money-Back Guarantee. We want you to have plenty of time to experience and benefit from our products so you can discover for yourself how great they will make you feel.
If you're not happy with your results, simply notify us up to 60 days after purchase by calling (855) DRK-4-ASG or email us at support@absstrengthguide.com and we'll make arrangements for you to receive a 100% refund. No questions asked.
We understand many people are skeptical when they hear what a new product might do for them. Realizing this, we decided to offer our Ab Strength Guide Money-Back Guarantee program so that new customers would get the opportunity to experience the same health benefits our satisfied customers have already enjoyed, with no worries!